4 Strategies for Running a Successful Business Online
Every day businesses are opened, and as time goes on it grows sporadically, and also with time some fail. The success of a business depends on the strategies employed in running the business. In this article, you will find important strategies for running a successful business online. These strategies work like magic.
 In today's world, technology has taken over every aspect of the business. While some business owners have taken full advantage of technology to grow their business, a good number are yet to embrace technology for their business growth. It is pertinent that you adapt to the few strategies I will be sharing with you in this article, if you maximize them well, they will profit you and your business. As you read on, think of where these tools will best fit into your business.
1. Social Media Marketing.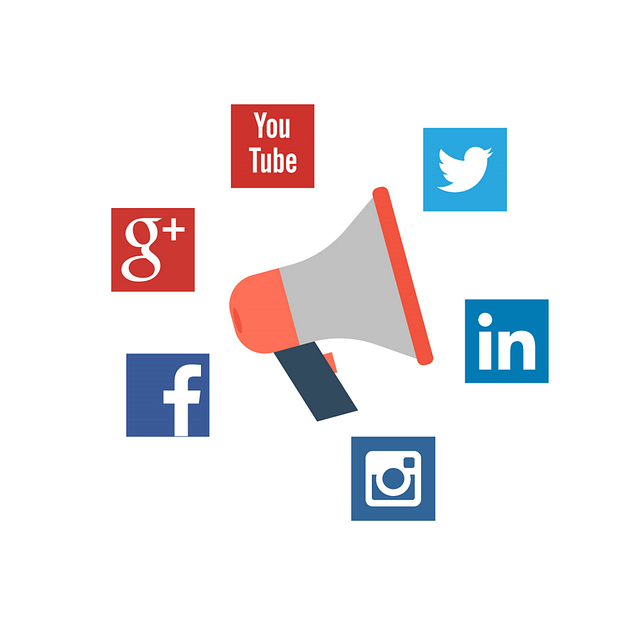 Social Media Marketing is the use of social media platforms to reach out to a target audience, build a brand, increase sales or drive reasonable traffic to a website. Social media has become a primary tool for higher levels of fan engagement, directly driving lead generation through interaction and content sharing that is especially relevant to media companies. 
In today's business environment to target a specific niche audience, you must leverage social media. Research done by Orbelo reveals that an average of 3 hours per day is spent on social media networking and messaging site. Also, 73% of E-marketers proved that their efforts through social media marketing have been somewhat effective or very effective for their business. The impact of social media on businesses cannot be overemphasized. 
One of the major reasons you should take advantage of Social Media is that it has over 3.4 Billion active users which equate to about 45% of the population, from these numbers it simply means that your customers share a fraction of the overall social media users. Social media is an important tool for any business that wants to grow, increase brand visibility and also increase sales. 
2. Content Marketing.
Content Marketing is a strategic marketing approach focused on creating and distributing valuable, relevant, and consistent content to attract and retain customers. Interestingly, 90% of consumers say that content is influences their purchase decision.  
It is important to note that the type of content you create matters a lot. You should get acquainted with sending out useful, educative, informative, inspiring, content about your product and services to your audience. 
 Content can be created in different formats:: video, audio, written, etc.  You should understand your audience, so as to know the format of content you can use to get their attention.
Content marketing is one of the fastest ways to gain the trust of your target audience, promote brand awareness, improve conversion, increase sales, etc. When you create and provide useful content for your target audience, they see you as an authority in what you do.
As a business person, you need to realize that 70% of people often get relevant information about a company through content marketing over any other form of marketing. When mapping out your marketing strategy as a business you must inclusively consider content marketing as the most effective way of reaching out to a larger and targeted audience. 
3. Email Marketing.
Email Marketing is a strategic approach to introducing new products or services to an already existing customer or a potential customer. It is one of the fastest lead generation strategies.
Email marketing has proven to be one of the effective marketing efforts for consumer companies such as Walmart, and many other retailing shops around the globe. 
Prospects tend to follow a brand that keeps educating them with the latest trends of information. The moment you can provide them with valuable information they will be willing to provide you with information about themselves for it, and instantly they automatically become leads.
Email marketing doesn't need much trust earning from prospects, like other forms of marketing, but a compelling offer, unique contents, and effective Call to Action is what makes email marketing very effective. 
4. Search Engine Optimization
Search Engine Optimization is also one of the fastest ways of brand promotion strategy. Over 3million people visit Google daily in search of products, services, information, or solutions to problems. The question is, how do you position your brand as one that has the solution to whatever problem they might have?
Brand visibility, promotion, and trust can only be achieved through positioning your brand on the first page of search engines and that can be achieved through strategic Search Engine Optimization(SEO).  Every website owner should add SEO to their digital marketing strategy especially On-Page SEO  Even though your business is on the second page of search engine results you are still invisible.
Less than 5% of companies that have websites know nothing about Search Engine Optimization (SEO) or even include it in their marketing plan. Companies that use professional SEO services as part of their marketing plan get 72% clicks on the internet.
Conclusion
The reason most businesses fail is because of their inability to apply these strategies for running a business online.
 This is the time of technology, the following tools listed above are the surest and most valuable tools for any business to succeed.
Is the growth of your business concern to you? If yes, let us know exactly what your concerns are and we will use technology to savage them.
Contact Tedikom Wireless for all your business needs. We will help grow your brand, increase sales and bring the right customers to buy from you.
08183218611, 08035664618
info@tedikomwireless.com